How to find/identify an existing maintainer?
Usually AFRINIC creates a maintainer for all members and communicate on the cleartext password when they enroll for membership and the IP resources are issued to the organisation.
Note that a maintainer is not the nic-hdl you use as username to access the MyAFRINIC portal https://my.afrinic.net/
You can easily identify your maintainer, referenced as mnt-lower, mnt-domain or mnt-routes on of the objects(org, inetnum, inet6num or aut-num) held by the organisation you represent.
You can easily identify your maintainer object if you know your inetnum(IPv4 prefix), inet6num(IPv6) or aut-num(ASN)
You can query the objects of your organisation to find the maintainer(s) referenced.:
1. For example if a person knows his inetnum as 196.1.0.0/24
2. Go to https://www.afrinic.net/services/WHOIS-query
3. Select Query
4. Ensure Flags "r" and "B" are checked under "Flags"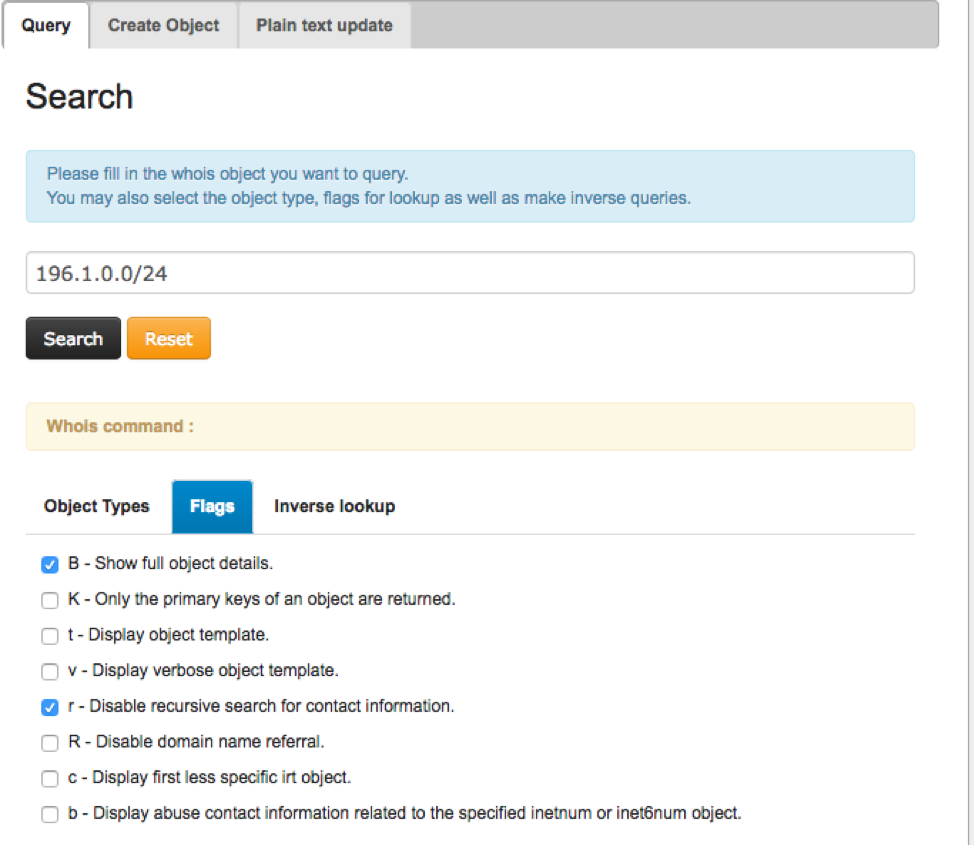 5. Click Search
6. The details of the objects are then displayed and you can easily note the maintainer, which in this case is "AFRINIC-IT-MNT"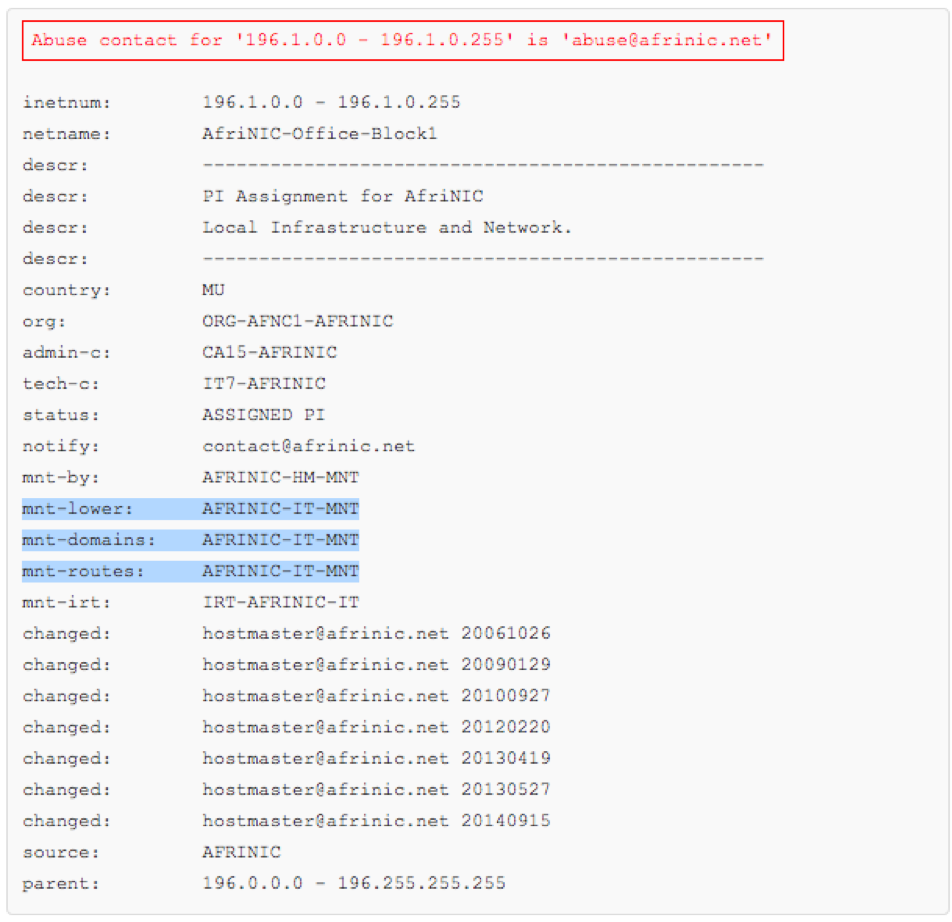 7. Note that you should never use AFRINIC-HM-MNT to create any objects on the AFRINIC WHOIS database. AFRINIC-HM-MNT is only used by AFRINIC RIR and only some staff hold the authentication rights.